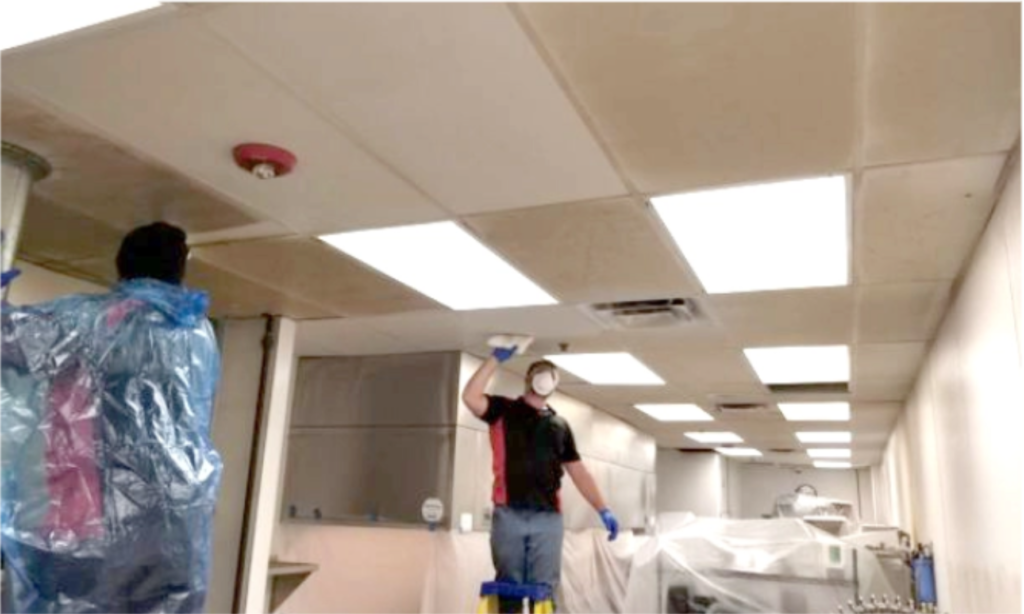 Ceiling and Wall Cleaning
ALAC Services now provides professional ceiling and wall cleaning services. Ideal for removing grease buildup, stains, oil, dirt and other substances in restaurants, grocery stores, offices, manufacturing plants, hospitals, and much more, ceiling and wall cleaning should be a part of your regular maintenance process.
With professional ceiling and wall cleaning from ALAC Services, located in Kansas City and the surrounding areas, the interior of your home or business will look new again.
Ceiling Cleaning Services
Cleaning vinyl and acoustic ceiling tiles is a much cheaper option than replacing them. ALAC also professionally restores light lenses, vents, speaker covers and more. High ceiling cleaning often requires special tools to be done properly.
Professional Ceiling Cleaning can:
Remove Dirt and Dust
Clean Organic Cooking Oils
Clean Non-organic motor oils
Stop Grease
Get Rid of Cigarette Smoke and Cigarette Stains
Completely Clean and Disinfect other Contaminants
Hire the professionals at ALAC Services to do the job right. Our fleet of experts are ready to serve your home or business today.
Wall Cleaning Services
Walls, like ceilings, are exposed to regular filth such as dirt, dust, dander, kitchen oil stains, grease marks, cigarette smoke, and other contaminants. Heavy traffic, as well as heating and cooling units, can spread these throughout your home or business's walls.
"A Lot A Clean" is committed to being the leading service provider for your wall cleaning needs. We follow tried and true methods to ensure that all stains, grime, and other filth are eliminated from your walls.