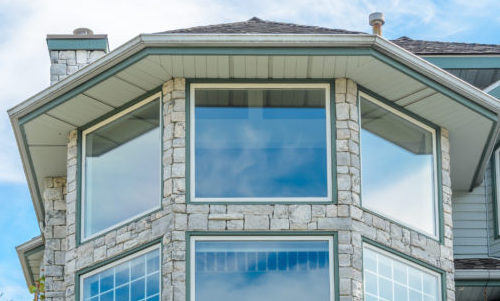 The Best Commercial Window Cleaning Services from Kansas to Missouri
WINDOWS ARE WHAT WE DO!
With over 30 years of experience, we've learned that quality makes the difference. Let our skilled professionals give your home or business that special look of distinction. Contact us today to schedule your free on-site estimate!
THE ALAC WINDOW CLEANING EXPERIENCE
Impress your neighbors, guests, and family members by leaving the window cleaning to the experts at ALAC Services. Regardless of the time of year, we are available when you need us! Our experts will work with you to schedule the best service for your windows and fixtures.
Smudges and other imperfections interfere with the view out of your home. Our window washing experts can easily handle fingerprints, grease, adhesives, hard water build up and more. We work hard to clean every window and ensure it's picture perfect and streak free.
ALAC Services Residential Window Cleaning:
Residential Window Cleaning
Residential Pressure Washing
Roof Pressure Washing
Sun Screen/Screen Cleaning
New Construction Clean Up
Paint Removal
Hard Water Deposit Removal
ALAC Services Will Clean Your:
Sills
Screens
Frames
Bay Windows
Double Hung Windows
Atriums
Anderson Windows
Pella Windows
Skylights
AND MORE!
Our Process
We call you and let you know when we'll be arriving at your home so there are no surprises.
We meet with you to go over the work and answer your questions.
We pre-clean and determine the best way to clean your windows.
We slip on our special foot covers to protect your carpets and flooring.
We start by cleaning the frames and sills of the window so they're cobweb free.
We carefully remove your screens and wash them.
We clean the inside and outside of the windows with our eco-friendly and tint-safe window cleaner. We clean the entire window thoroughly with a squeegee, t-bar scrubber, and other tools, as needed.
Finally, we wipe any drips with our microfiber towels for a streak-free finish.
Now that the windows have been cleaned, it's time for us to check our work and make sure nothing was missed. Everything, both inside and outside of your home, will be put back just as we found it.
Once we've verified that our work is complete, we'll meet with you and review the scope of work and any issues we found during our courtesy inspection. Then we'll present you with an invoice and accept payment.
Proud To Serve Kansas & Missouri
We pride ourselves in our quality assurance procedures. However, if you do find something not to your liking after we've left, please give us a call immediately. We'll work out a time, at your earliest convenience, for us to return and remedy the situation.
We know you don't want to let just anyone into your house. We care about the people we serve, and our team of friendly, uniformed window cleaning experts have undergone background checks and have been extensively trained to provide the highest quality service to your home.
WINDOW CLEANING FAQ:
For a full list of our frequently asked questions, visit our FAQs page.
How do you clean residential windows?
We use the cleanest water and eco-friendly, tint-safe liquid detergent to make your windows sparkle. Then we scrub the window with a soft fiber strip washer and then squeegee the window dry. We also wipe down your windows' sills, screens and frames as part of our complete customer service.
How often should I have my windows washed?
You should clean your windows 2-4 times per year for most residences. We can create a customized schedule for you and notify you ahead of busy seasons to lock in your preferred date. If you need a one-time wash after a big storm then contact us and schedule your residential window cleaning appointment today!'
THE BENEFITS OF WINDOW CLEANING FOR YOUR HOME
There are more benefits to residential window cleaning than simply having cleaner windows.
THE BENEFITS OF RESIDENTIAL WINDOW WASHING INCLUDE:
Letting in more light. Cleaning your windows gets rid of the layer of contaminants that builds up over time caused by pollution, moisture in the air, hard minerals and more. We'll make your home feel brighter and more open by making sure the windows are always sparkling clean.
Saving you time and effort. Cross one more chore off the to-do list without having to worry about finding the time to get it done. We know you have a busy schedule and other things may take priority over washing your windows. Don't worry, we'll take care of it.
Improving your window's lifespan. Contaminants in the environment can harm your windows over time, which is a large part of why you should make sure to schedule regular cleanings for your home. Avoid costly repairs or replacements down the road with our regularly scheduled cleanings.
About Us
ALAC ("A Lot A Clean") Services, locally owned and operated, has served the Kansas City metropolitan area and beyond since 1982, and we are still growing and expanding our services. Prompt, reliable service and high-quality standards have built our reputation. We care about the people we serve.
ALAC Services is a one-time or repeat service company providing window cleaning and window washing services. We offer specially catered programs customized to your needs. We discount based on how often you require our services.
With our repeat service options, we can work with you to schedule routine residential window cleanings in a way that is both affordable and effective for year-round cleaning. We can come on a set schedule or set dates for cleanings in the upcoming months to prepare for important times for your home, such as the holidays or a large event.
We know you have high expectations for service. Our team of friendly, uniformed window cleaning experts have undergone background checks and have been extensively trained to provide the highest quality service to your home.